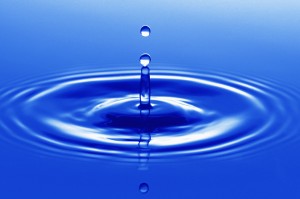 Water rates seem to be rising in virtually every community in America.  In fact, rates are surging, in many instances by double digits.  Once upon a time, water bills were little more than an afterthought for the average ratepayer.  But today, rising water bills are now a major consideration along the lines of electric, heating oil, and cable.
Moreover, it seems that Americans are doing a better job of conserving water than they did even ten years ago.  But that actually might be one of the reasons for rising water costs.  By conserving more water, ratepayers are saving money.  The problem is that means less revenue for the water authorities and agencies charged with producing clean, healthy water supplies.
All this comes at a time when most municipalities and water agencies are also looking at massive water infrastructure improvements that have long been neglected.  In fact, some older cities, such as New York, are still using wooden pipes!  Overall, it is estimated that we American's will have to invest over $1 trillion over the next 20 years to bring the water infrastructure up to date.
Who pays for this —  and how — is a major question being debated in communities across the country.  It's a fair question and one without a easy answer.  One size does not fit all when it comes to water rates.  Consumers should learn all they can about the needs in their communities.  Should the burden fall on homeowners?  Local businesses?  Private water companies?  Or a combination?
If you want your voice heard, be sure to engage your local elected officials.  And sign up to become a free member of the Water Consumers Alliance!  Ask questions, get answers.